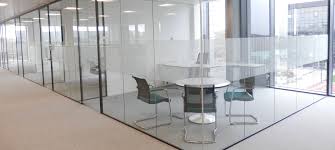 Workplace distraction may not be solved one hundred percent or be completely eliminated because some of the issues around interference at the workplace are largely human and will regularly happen in such a setting. However, while we recognized the prevalence of cases such as family interference, handling of gadgets for personal uses we could still look at recommendations that would reduce the frequency and palpable interference with the employee's work process.
Work space planning
Interestingly, technologies have improved the way workspaces are planned, structured and managed for effective performance. A workspace should be structured in a way that promotes interdependent, ease of teamwork with less interference and disturbance. Workspace planning should not be done without the input of the worker so that unnecessary encumbrances that hinder effective performances are not introduced.
The questions that should guide the space planning are:
What level of spacing is requested to allow for effective work performance?
What amount of interdependent is required for the employee to function and relate with co-workers and colleagues?
What level of monitoring is required to put the employee in check without being unnecessarily obstructive?
Noise Control
An effective workspace planning could have the effect of reducing noise related distractions and its effects on employees' concentration and stress-related challenges. In managing noise in workspaces office planners have adopted the use of acoustic/sound absorbing wall panels, noise-canceling headphones, the introduction of cubicles and wall-partitions and sound insulation materials to help bounce-off the impact of noise.
Other noise generating issues that should be planned for will include:
Noisy power generating plants
Impact of air-conditioners noise on the employee
Speaking load on the telephones
Phone ring tones and call alerts
Hitting computer key-board load
Time Management
The employee should have the capacity to manage his or her time and mitigate time-wasting, a task should be time-bound and regulated to ensure its effective and efficient usage. In some cases, it may be difficult to completely control the activities of others but you can manage your own time and ensure that you work within a strict self-regulated time frame and ensure that deliverables are met.
Planning
It is interesting to note that one of the distractions noticed among management and mid-level management staff is "unregulated meeting". It was noted that younger elements in the organization find unplanned and prolonged meeting as a major distracter to effective performance. It is the opinion of this writer that meeting should be properly planned and managed within a specific time so that it does not constitute a hindrance to the work itself.
Conclusion
Until now the negative effects of workplace distractions have not been adequately looked into more so its causes and attendance effects on productivity and the psychological effects on the moral and well-being of the employee. It is interesting to note that so much is lost to workplace distraction as we have x-rayed in this article.
We have touched on definition, causes, effects, and solutions to workplace distraction, it is believed that if some of the proffered solutions are properly considered it would mitigate the negatives of workplace interference and boost employee's performance and organizational productivity.
Click on the link to go to https://askkayodemicah.com.ng/2019/05/workplace-distraction-effects-causes-and-solutions/
WORKPLACE DISTRACTION: EFFECTS, CAUSES, AND SOLUTIONS