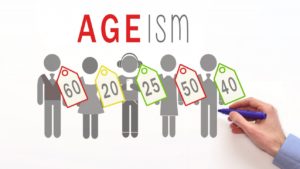 Could the age of an applicant in a recruitment exercise serve as a basis for disqualification or employment? What is the position of the Nigerian Labour Act and employment Laws on age discrimination? If you are discriminated against on the basis of your age for employment or promotion are there legal remedies for you? Should a recruitment advertisement contain the requirements for age? Should the employment application form ask for applicant's age? If age is a criterion, what are the implications of adjusting one's age for the purpose of gaining placement advantage?
This write-up is focused on age discrimination in employment for employable adults that falls within the minimum age requirement for employment and not on child employment as set by the Minimum Age Convention, 1973 ( Number 138) of the International Labour Organization (ILO) against child labour.
Taking off, it is important to note that laws against age discrimination in employment are largely and essentially meant to protect discrimination against and avail older people the opportunity to equal employment rights. Ageing is a natural phenomenon and this does not mean that people of a certain age bracket should be seen as unproductive or lacking in the capacity to continue in employment.
It is important to note that section 42 of the Constitution of Nigeria provides for the rights to freedom from all forms of discrimination and it a universal fact that freedom of association is a fundamental human right. Thus this should draw the attention of HR practitioners to this very sensitive issue of AGE, EMPLOYMENT AND DISCRIMINATION.
WHAT IS AGE DISCRIMINATION?
Age discrimination for employment purposes is any distinction or exclusion or preference made on the basis of one's age "which has the effect of nullifying or impairing equality of opportunity and treatment in employment or occupation."
When such biases affect the possibilities of hiring, promotion, retention, outright disengagement from employment or mandatory retirement then it is said to be discriminatory and a breach of the fundamental human right of the person to equal opportunity and right to employment and work.
Click on the link to continue to read: NIGERIAN LABOUR ACT AND AGE DISCRIMINATION IN EMPLOYMENT