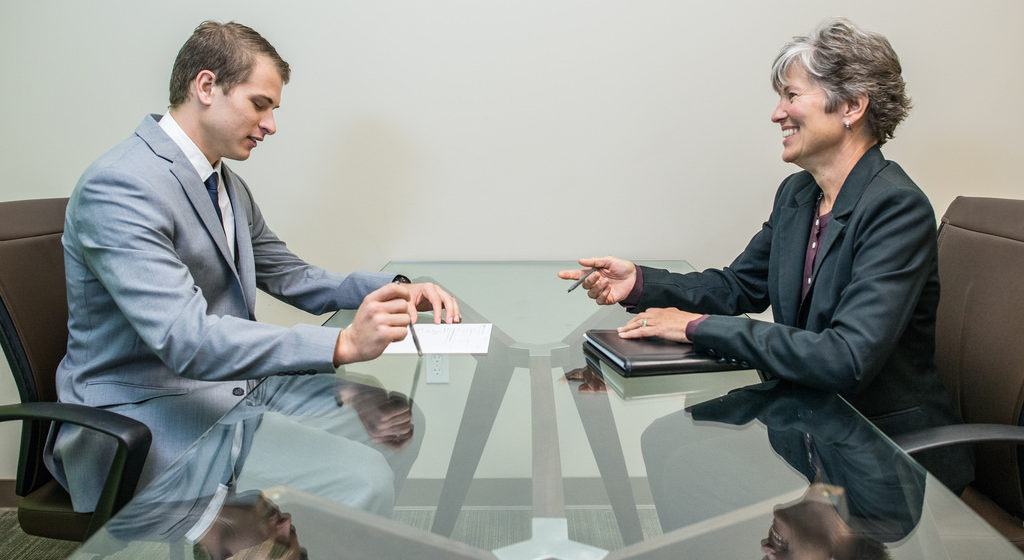 Before the leap
Losing ones job carries a lot of psychological and emotional trauma, it has both economic and sometimes mental implications, hence, the advice that you look before you leap. I have seen individuals that are promised fantastic offer that later turns out unrealistic not because of the deliberate act of the offerer or employer but due to circumstances that are beyond the company control.
At any rate, job change should be done rationally, thoughtfully and intentionally especially when it is within your control. Never give room to chance and issues that could cause regret. Life itself is risky and to move to the next level entails struggle and fight, it involves the strength to deal with your fear, the readiness to face the unknown, and the ability to make sacrifices.
I believe the following points are worth considering before taking that transition:
• Weigh the reasons why you desired a job change as against staying put on your current job, the opportunities and potentials that the old (current job) and new offer both in the medium and long-term.
• Decide on the career profile you want to build and be known for. For example, I preferred to be known as a human resource management professional yet have done a lot in sales and marketing, I am a blogger, a motivational speaker, I have acquired knowledge in supply chain management but in all this, my career profile is in Human resources management without much deviation.
• Consider and carry out a career assessment, speak with a career expert to identify the skill sets that will be relevant in building your career identity 5 to 10 years from now. Aim for jobs or organization that has the capacity to help you achieve your career identity and never move because of mere pecuniary consideration but for the larger interest of the identity that you want to be associated with.
• Ask the following questions before making the move:
1. Am I doing what is right for me?
2. Does this gives me peace of mind and promotes a balanced lifestyle?
3. Will my skill sets be relevant in some years to come?
4. Should I change direction or not?
5. What will be the implication of this on my family, the organization, and my career identity?
6. When and how should I change job?
7. If things dont go as expected what are my other fallback plans?
HOW TO MAKE THE BEST OF YOUR JOB CHANGE
Once a decision is taken about a job change and you have a transition to a new company or work environment your next plan is to make the best of your new job position and relish all that comes with it. It is important to note that there is no job security anywhere, the only guaranty to a reasonable level of security on the job is relevant of your skill, adaptability, and contribution to the organization.
To remain relevant, you must settle into your new position and hit the ground running by observing the following:
• Familiarization with the company norms and culture. A company like other human institution has a way of doing things and this forms their culture and corporate values. These norms and values must be properly studied for you to know are things are done. Never, assume that things will be done just the way it was in your formal organization. Create time to learn and even when you are the head be careful when introducing new methods ensure that you get a buy in order to minimize resistance to change.
• Stay positive and optimistic. Build inner strength and believe that your decision would turn out well and your impact felt more and positively too.
Creating workplace relationship
• Build relationships with colleagues and people around you. Positive workplace relationship will help you settle more quickly into your new role. Make friends, be supportive and create lasting relationships it will come handy in the course of your employment.
• Seek advice and mentorship. Seek professional advice from colleagues and superiors, it makes them feel valued and important, at the sometimes, it presents you as someone who is willing to learn and work as a team member.
• Take Note and get involved. Learning never stops, so be conscious in knowing every detail about the new organization, the work processes, procedures, your boss, and colleagues.
I hope you find this useful, kindly subscribe to our newsletter for updates and new articles. I wish you a smooth job transition.
Go to: HOW TO CHANGE JOBS AND HAVE AN EFFECTIVE TRANSITION
Sharing is caring!